Tell us something about yourself, how did you get started, do you consider yourself a crafter,maker,artist…
My name is Martina and I live in Bulgaria. I am a mom of a 10 year old girl and 2 year old boy. I've always been a crafter and a maker . For as long as I can remember I handmade my jewelry, crochet hats and all kinds of similar stuff.
Everything started about 10 years ago after I gave birth to my daughter. In my free time I was scrolling through Pinterest and saw many tutorials on how to make baby dresses and other cute stuff. Then my husband bought me a second-hand sewing machine just so I can try to sew something myself. So I started with small projects like simple dresses,tops and tote bags. I always had a love of handbags so I continued to make bags for myself.
How did you discover Etsy? Did you have any previous experience in selling handmade products? Why did you start selling online?
I discovered Etsy through one of my friends who had just started selling there. I didn't have any experience or whatsoever selling anything at all. And I never imagined that I would sell anything. One day eventually I decided to open an Etsy shop but still had no idea what to sell because I didn't have the confidence and the skills to sell bags. Long story short I started with simple iPad and Macbook sleeves without even having one 🙂
What products do you sell, what type of materials are used in your creations, how do you design your products, what makes your products stand out ?
I sell handmade bags and small accessories. I love working with all materials. I like canvas, linen, leather etc.
I don't have any fancy sketchbooks with beautiful designs. Usually the design, the print or the color combinations just pops up in my head and I go straight away to the sewing machine. I am absolutely obsessed with geometric prints so most of my bags always include that. I hand-stamp or paint a lot of my designs.
How was your experience in learning to craft, are you self-taught or did you have a mentor, how long did it take for you to be satisfied with your creations
I am totally self-taught. I'll never forget watching Youtube tutorials on how to sew a zipper! 🙂 But with a lot of work and passion everything started working step by step.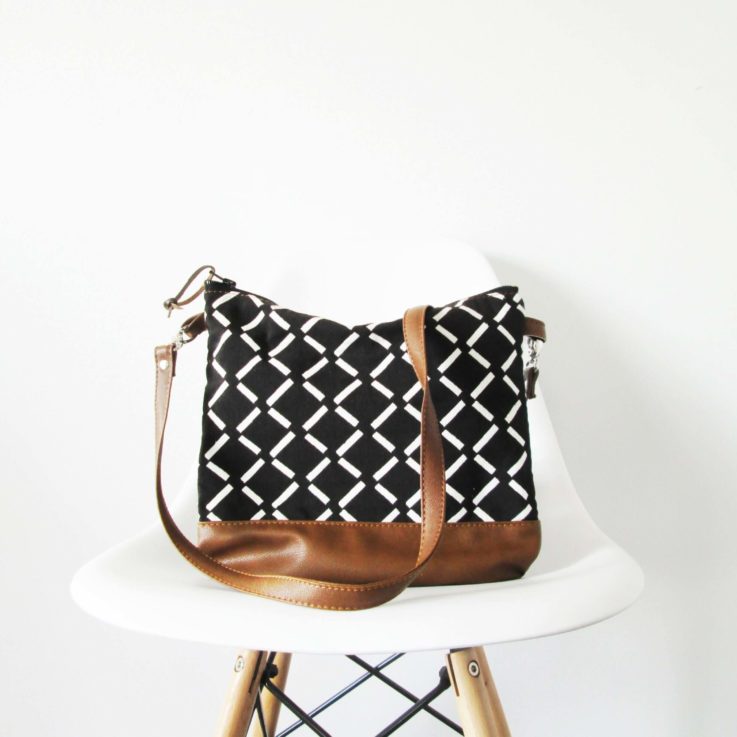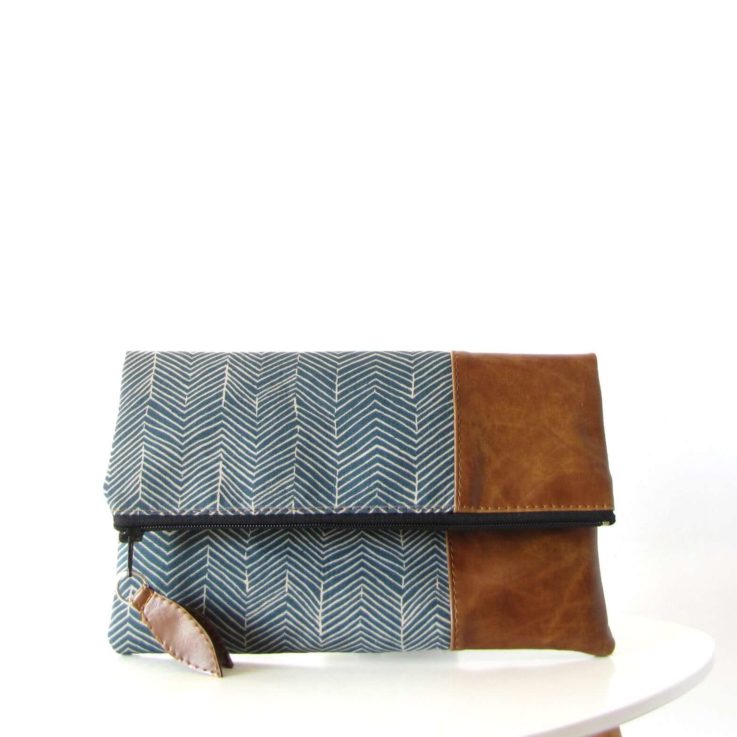 What was your original goal when you opened up an Etsy shop? What impacted your decision to start selling online? Do you consider online selling as a side-job, full-time job or extra income to pay for your hobby?
Honestly I didn't have any particular goal when I started selling on Etsy 10 years ago. I thought that it would be great if I sell something. In the beginning I considered selling online as a side-job or even a hobby.
Did you have any fears or reservations before opening up your Etsy shop? Were you worried about profitability or product competitiveness? What are some concerns and questions you had before you got started? How did you overcome them?
I didn't have any fears because I didn't know what to expect. The online selling was totally new for me and I had no idea what would happen. I didn't have any plan or goal. I just went with the flow.
How long did it take for you to get your first sale? Did you ever thought you would make a lot of sales in the first year? What was a goal you were hoping for? How many sales an average you get per week?
It took probably about a month or so for the first sale. I was so excited and couldn't believe that someone at the other end of the world bought something that I handmade.
In the first year I made probably about a 100 sales which was absolutely great and I was very happy and motivated to continue working.
Do you have a job outside Etsy? If not, are you able to commit full-time to online selling? How does your typical day look like? How do you manage time?
I don't have any other job. I started selling on Etsy as an interesting hobby when I was a stay-at-home mom. At the moment my typical day is very hectic. I usually wake up at 5 am to make a big cup of coffee and because my work studio is at home I start working right away. I am very productive in the mornings so about till noon most of the work is completed. Then I spent some time with the kids and in the afternoons I completed my orders and shipped them. Basically I am always in a rush but I like it like that!
How does your manufacturing process looks like for e.g. your best selling product? Do you create products ahead of the orders? Do you customize your products, if so how? What are tools that you are using in manufacturing process?
I try to organize and prepare most of the work ahead of time so I pre-cut and print the materials. But of course if a customer wants a custom bag I do everything from scratch.
My husband helps me a lot with the packaging process and the finishing touches of the bags. And my daughter sometimes helps with stamping the "Thank you" cards.
What is the biggest impact on profitability of your shop? How expensive are the materials you use? How do you price your products?
I try to make rough calculations of the materials and the work I put in a product. Some materials are more expensive so I have to price up the item. But before I put something for sale I always ask myself "Would I pay this amount for that?" I try to be fair -there has to be a profit for me but at the same time it has to be affordable for the shoppers.
What inspires you when you're creating? How do you get ideas for new products? What are some methods or tools you use to get creative?
I get inspired by everything! It may be some shape I saw or a great color combination. I always try to find something interesting to look at. One of my hand painted bags was inspired by an abstract drawing of my daughter.
Do you ship your product internationally? How do you handle postage pricing? What is the average time it takes from the order to the delivery? Do you use free shipping? If so, why? How do you package your products?
I do ship internationally. At the moment the shipping is a bit tricky but it takes about 2 weeks for delivery outside Europe. Currently I chose not to use the free shipping method because this will make my product prices go up and I am not comfortable with that.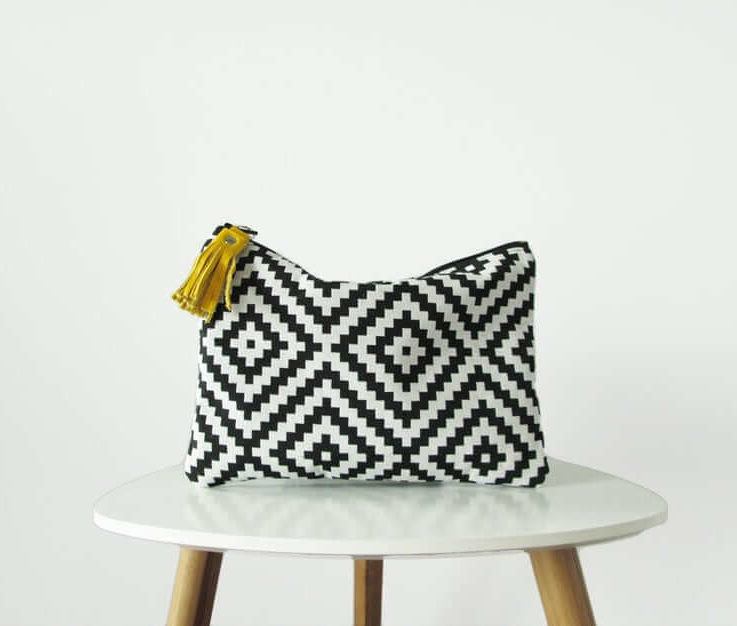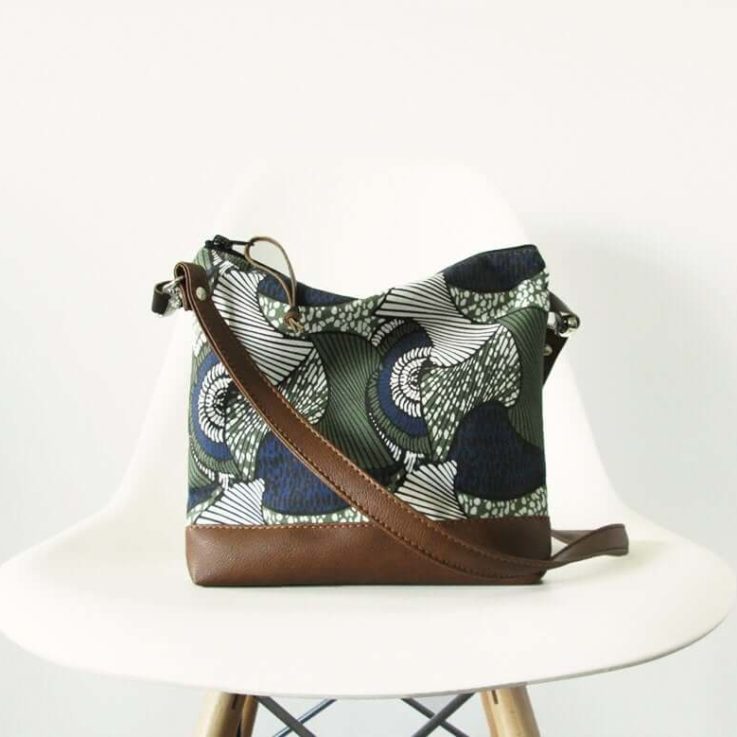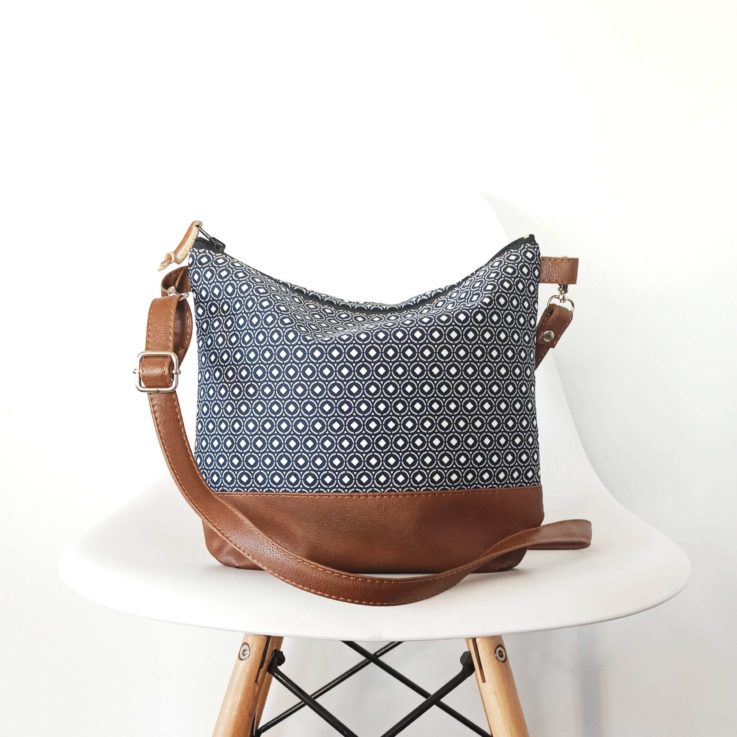 Are you worried about competitors? Does it impact your business in any way? If there are a lot of similar products, how do you make your own stand out?
I wouldn't say that I am worried in any way but I am paying attention. I have always been the type of person that runs in his lane and looks only forward. I think that there is a place for everyone and we all have our own style.
How do you deal with disputes or bad rating/feedback? How do you manage presale and post sale communication and customer satisfaction?
Communication! If I get a bad review or a dispute I always try to do what is right for the customer. And the communication is a really big part of that.
Has selling on Etsy changed your life in any way? If so, how? Did you ever thought you would get this far with your shop? Have you ever been stressed dealing with customers and manufacturing products? How did you deal with that?
Selling on Etsy did change my life. It gave me the opportunity to do what I love doing most which is creating and at the same time spend more time with my family.
In the beginning, I didn't think that I would have a successful store. But here I am on my way to a 10 000 sale which is so crazy.
Every job has some stress more or less. I get stressed when I am behind my work and orders keep piling on but I always manage to make it at the end.
How important is social media for your shop? What are some common tactics you use to promote your products? Do you spend money on ads outside of Etsy? How do you generate excitement/hype around your products?
Social media doesn't take much place in my business. Although I try to use it more. I just never have the time to post something or make something creative there. My time mostly goes for creating new designs and upgrading. But I think that social media is a great way to show your work and sharing it with thousands of people. I guess I am not very social 😉
What are some things you don't like about Etsy? If you could talk to the CEO of Etsy what recommendations would you tell him to improve sellers and customers satisfaction?
I won't complain about Etsy although there are a couple of things that I would like to be changed. Like the "free shipping" rule which is connected to the "search results".
But in the end we all have a choice where to sell and which rules to follow.
What are some things you did to set your shop for success on Etsy? What is one lesson you learned the hard way?
I didn't do anything special. I just always try to upgrade on everything- materials, design, photographs, packaging etc. I spent a lot of time trying to make my shop look presentable, professional and attractive.
What piece of advice would you give to new or established sellers or those considering to sell on Etsy? How can they avoid beginners mistakes?
Make a good research of the market and never compromise from the quality. Be creative and have your own style. Creating a cohesive shop is the most important tool for branding yourself. Don't just think that you can take some photos with your phone and put the item for sale. Make everything special so that you would love to buy it if you see it.