Tell us something about yourself, how did you get started, do you consider yourself a crafter,maker,artist…
I started working with the repair master at the age of 13 .++. The financial situation of my mother and father was not very good. I don't see myself as a craftsman -my goal is to create a smile on people's faces.
Money and property are temporary things I think it is more important to please people.
How did you discover Etsy? Did you have any previous experience in selling handmade products? Why did you start selling online?
I have a shop in Grand Bazaar in my own country and I sell necklaces, rings, and earrings.
I realized people really like my products in the shop and I decided to move things online.
What products do you sell, what type of materials are used in your creations, how do you design your products, what makes your products stand out ?
I am currently selling rings and name necklaces in Etsy. Product materials are 14-carat gold and 925 sterling silver
There are 3 color options: Gold, Silver, Rose Gold
I'm looking for a lot of fonts and picking the ones I like the most and turning them into necklaces
I show my wife my necklaces and pass the confirmation test. If she doesn't like it, I'm doing it again. So they can be comfortable.
How was your experience in learning to craft, are you self-taught or did you have a mentor, how long did it take for you to be satisfied with your creations
As I said, I started working at the jewelry workshop at the age of 13. It made me very excited to see the necklaces I made, but now that I have matured, I can say that excitement is replaced by attention and concentration.
At one time, when I was 14-15 years old, my fingers got into the machine while trying to polish a necklace.
My friend next to me turned off the machine, maybe if he didn't turn off the machine maybe I couldn't do this job.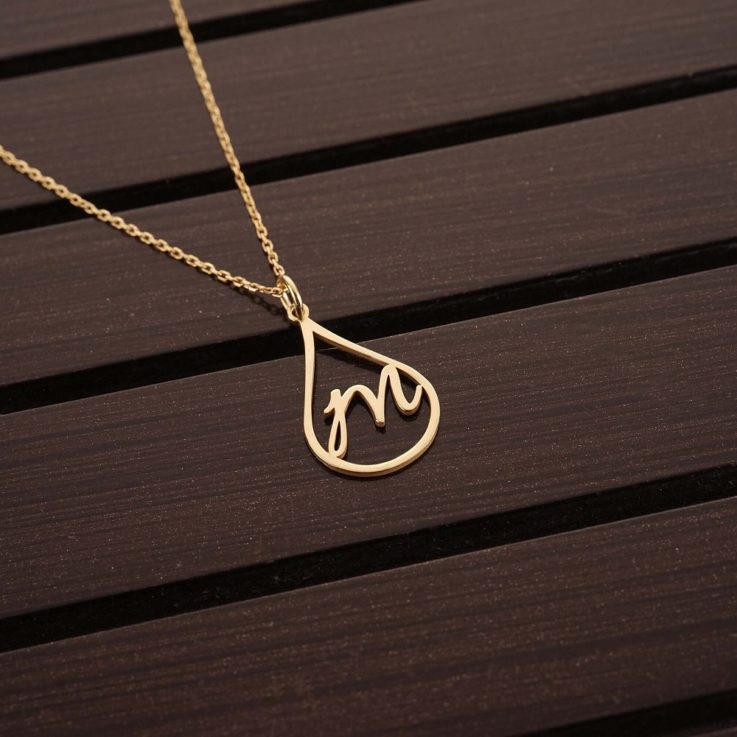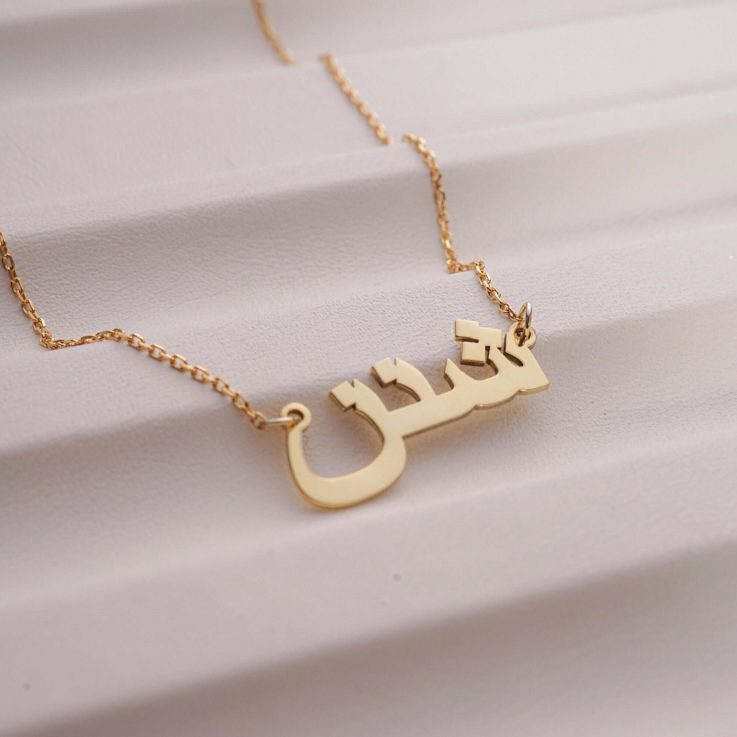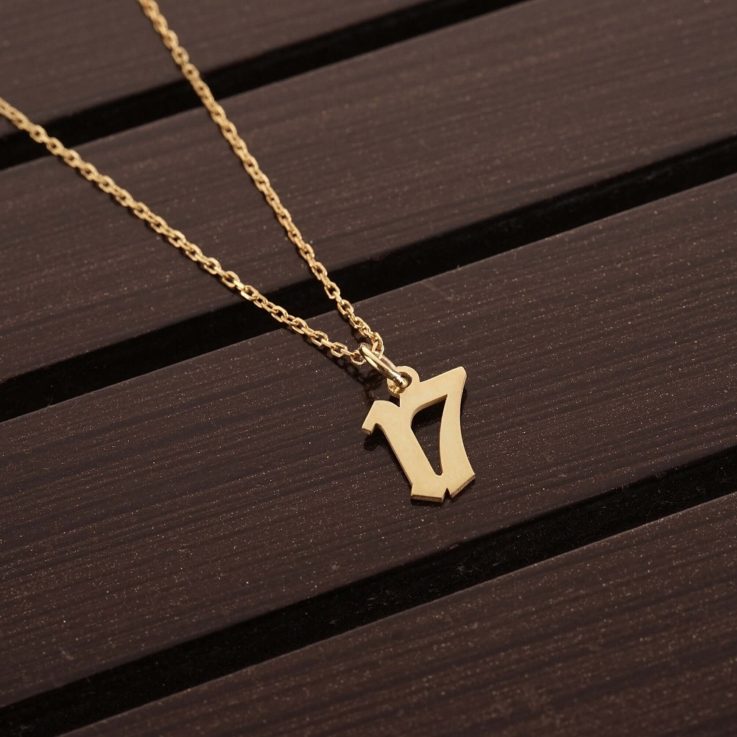 What was your original goal when you opened up an Etsy shop? What impacted your decision to start selling online? Do you consider online selling as a side-job, full-time job or extra income to pay for your hobby?
My friends are also Etsy sellers and they recommended I try. As I said, I didn't want to miss this chance because I wanted to do business with the whole world.
Did you have any fears or reservations before opening up your Etsy shop? Were you worried about profitability or product competitiveness? What are some concerns and questions you had before you got started? How did you overcome them?
Believing is half the success because I have reached a certain age, people call it maturation or experience and realized
worry and fear affect the job you want to do, this is true in every job. So I didn't fear I researched and worked more days when there was no sale
How long did it take for you to get your first sale? Did you ever think you would make a lot of sales in the first year? What was a goal you were hoping for? How many sales an average you get per week?
It's been 6 months since I uploaded a product to my store, I haven't completed 1 year yet. I opened my store in 2019 but when I was ready I uploaded the products.
Do you have a job outside Etsy? If not, are you able to commit full-time to online selling? How does your typical day look like? How do you manage time?
I have a shop in the Grand Bazaar other than Etsy, I serve people in my country.
Apart from that, I play the guitar and play sports in my daily life.
How does your manufacturing process look like for e.g. your best selling product? Do you create products ahead of the orders? Do you customize your products, if so how? What are tools that you are using in manufacturing process?
One of my products became bestsellers "Old English Letter Necklace". I sell necklaces already personalized
or sometimes the character they sent me as a special order.
What is the biggest impact on the profitability of your shop? How expensive are the materials you use? How do you price your products?
I sell at a regular price in Etsy. I try to get the best of the materials we use. If I don't do so, the chain may break and it could darken the color so it is reflected in the price.
What inspires you when you're creating? How do you get ideas for new products? What are some methods or tools you use to get creative?
I follow the news. If you stay up to date, you will be successful in your business.
Do you ship your product internationally? How do you handle postage pricing? What is the average time it takes from the order to the delivery? Do you use free shipping? If so, why? How do you package your products?
I ship to the entire world. I use FedEx and UPS shipping companies. An average delivery to my customers is within 3-5 days. I put it in a gift package and send it.
Are you worried about competitors? Does it impact your business in any way? If there are a lot of similar products, how do you make your own stand out?
I'm not worried about my competitors, Etsy is a huge selling platform. I spend a lot of time working, studying, and learning.
How do you deal with disputes or bad rating/feedback? How do you manage presale and post sale communication and customer satisfaction?
The majority are satisfied with my customer service. Of course, there are disagreements, when it is so I try to solve it with the client.
How important is social media for your shop? What are some common tactics you use to promote your products? Do you spend money on ads outside of Etsy? How do you generate excitement/hype around your products?
I use Pinterest and Instagram – the more you use social media, the better your chances of getting recognized.
Nowadays, social media is an important factor because people are interested in social media and shopping from there.
What are some things you don't like about Etsy? If you could talk to the CEO of Etsy what recommendations would you tell him to improve sellers and customers satisfaction?
I have not seen a negative side of Etsy so far. While the number of people who just like the products is higher, it is a little unreasonable to close the store to 1-2 negative comments.
What are some things you did to set your shop for success on Etsy? What is one lesson you learned the hard way?
SEO is very important.